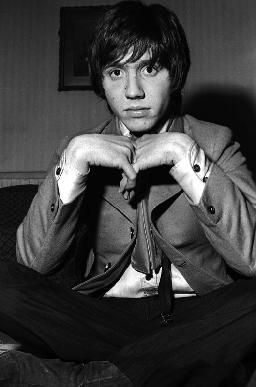 Stevie Wright, who fronted rock outfit The Easybeats in the 1960s and is widely regarded as Australia's first international pop star, has reportedly died at the age of 68.
The ARIA Hall of Famer became ill on Boxing Day and was taken to Moruya Hospital on the New South Wales south coast, where he died on Sunday night, media reports said.Rock music expert Glenn A Baker also said he had been informed about the musician's death.
Wright was born in Leeds, England in 1947 and was best known for performing as the lead vocalist for the Easybeats.
The band's hit Friday On My Mind was a huge success, reaching number-one hit in Australia, number six in Britain and making it into the top 20 in the US.
The song was later covered by David Bowie on his Pin-Ups album.
They recorded several more hits including Sorry, She's So Fine, Wedding Ring, and Good Times, which was covered in the late-1990s by INXS and Jimmy Barnes.The Easybeats broke up in 1969 and Wright became a top solo artist with his three-part epic Evie.
But he went on to battle drug and alcohol addiction for two decades.
In 2005 he was inducted into the ARIA Hall of Fame for his success with The Easybeats.
Wright's most recent performance was at the Legends of Rock Festival at Byron Bay in 2009.
He last performed at the Legends of Rock Festival at Byron Bay in 2009.
News of his death prompted tributes on social media.
"Goodbye to a man who faced his demons and won," tweeted one fan.
"Sorry indeed. So much the soundtrack of my youth and so influential on this country's musical path. RIP Stevie," another wrote.
Musician Donna G wrote: "Vale Stevie Wright, a true Australian Rock Icon. Man, we will never forget you. Thank you for everything! Rest in peace, legend."
Source:ABC/AAP